Internal R&D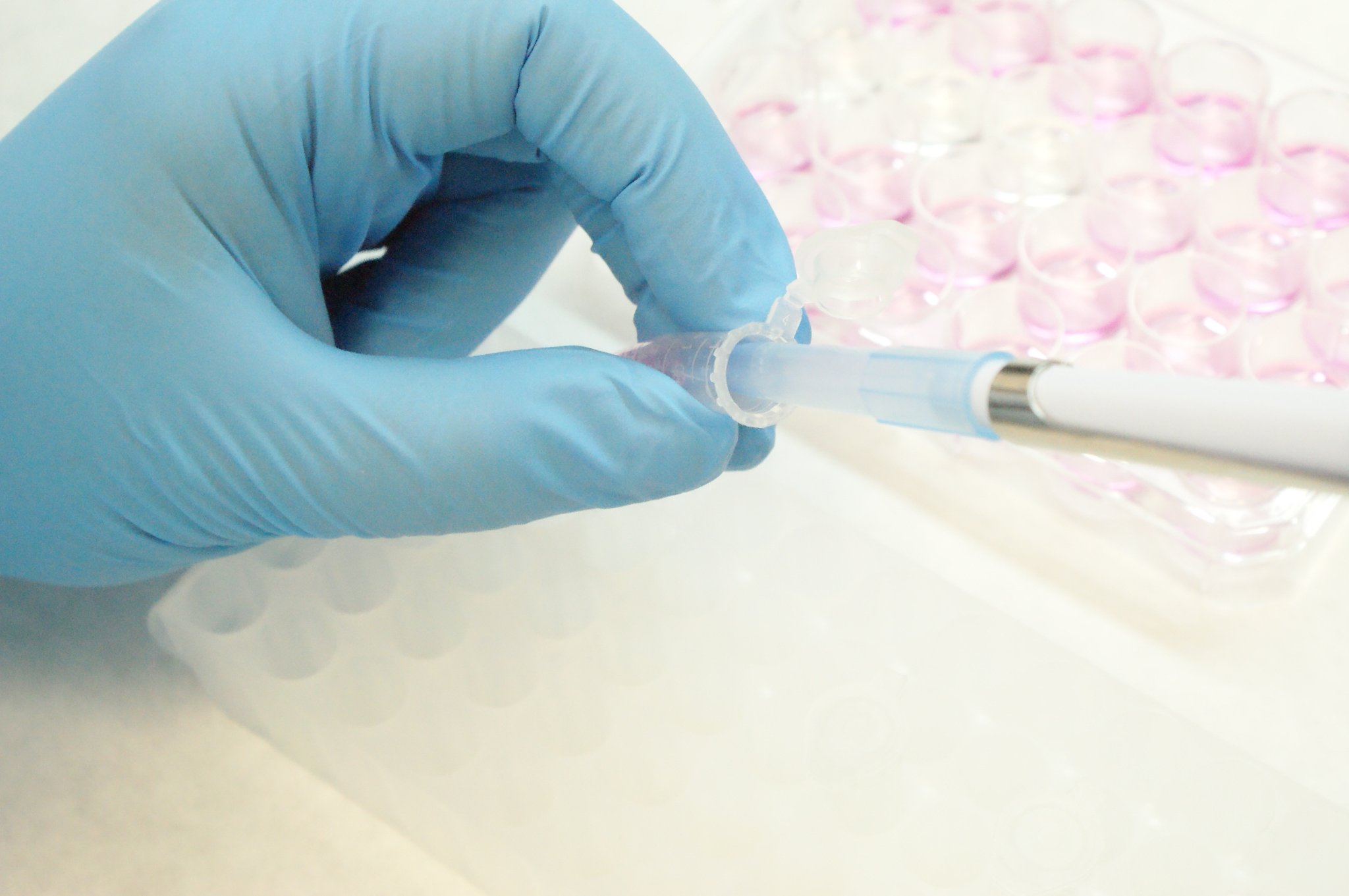 AROMICS conducts a number of internal and collaborative R&D projects across a range of therapeutic areas, focused on the identification and validation of molecular biomarkers and their applicability to:
Therapeutics: promoting new approaches to identify therapeutic targets and developing a proprietary pipeline of novel drugs.
Diagnostics: developing new testing tools for accurate diagnosis and drug response monitoring.
Human diseases such as cancer and infectious diseases represent the core of our investigation activity.
R&D objectives
AROMICS' mission is to discover innovative molecular markers in the context of unmet clinical needs, and to develop these biomarkers and targets into improved diagnostics and therapy products. Our research has a clear "patient orientation" from prevention to diagnosis with particular emphasis on individualized and effective treatment, promoting translational medicine ("from bench to bed")
Our R&D programme focuses on the following objectives:
To develop a proprietary pipeline of novel compounds against human diseases.
To develop new testing methods that increases our portfolio of research services.
To increase our capabilities relative to new omic technologies and to evaluate their applicability in drug discovery programs.
How we work
Our R&D process starts with an analysis of therapeutic needs. The strength of AROMICS relies on the use of omic-profiling techniques (mainly genomic and proteomic) to identify biomarkers of:
Disease pathogenesis and progression.
Drug efficacy, mechanism of action and toxicity.
Individualized drug response.
Once validated, these biomarkers enter into extensive translational research programs for evaluation of their potential applicability for therapeutic or diagnostic purposes. One of AROMICS' key assets is the broad range of relevant molecular techniques available in place, which allow us to reach to a proof-of-concept as early as possible expediting product commercialization. All of this activity is also supplemented by a strong international network of research collaborators, including private and public research institutions, woven during these years of operation.
A key component of our business strategy is to create a strong patent portfolio so as to offer the best possible protection to our projects. We actively seek worldwide patent protection for any invention and innovation of significant commercial value that arises from our projects.
OUT-LICENSING OPPORTUNITIES
Our product pipeline currently consists of different projects at various stages of development addressing novel targets and testing methods for personalized medicine approaches. AROMICS considers out-licensing after having completed at minimum the validation step (proof-of-concept). However, we are also open to the possibility of establishing partnerships and collaborative agreements for further development.
For more information about our projects or for out-licensing opportunities, please contact us