About us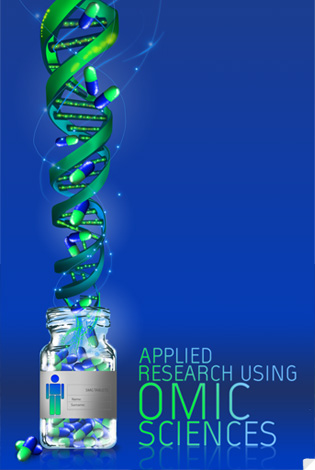 AROMICS is a Barcelona-based biotechnology company that specialises in functional genomics and proteomics technologies and their application in research and development of new therapies and diagnostic products targeting relevant human health diseases.
Our mission
With passion, purpose and partnerships, AROMICS aims to transform scientific discoveries into meaningful advances in patient care. AROMICS' goal is to become a reference at the national and international level in translational research, applying its know-how and technology to:
Offer innovative biotechnology products and services of high added value to the health industry, responding to clinical needs in the areas of diagnosis and therapy of high-prevalent diseases.
Promote personalized medicine through improved diagnostic methods combined with individualized, effective and safer therapy, benefiting patients and society.
Our Strategy
AROMICS is centred on the development of innovative products, services and science. Our strategy is focused on identifying, selecting and validating novel molecular biomarkers and applying them to:
Develop novel therapies against identified therapeutic targets.
Develop diagnostic tools to predict and monitor drug response.
Predict efficacy, toxicity and safety profiles of novel and existing drugs with greater accuracy.
Our commercial vision is driven by Biotech upside opportunities based on licensing, milestones and royalty agreements utilizing our IPR and prototypes, complemented by services for securing the growth of the company.
Our values
Our values are at the basis of all of our organization's success. They are a reflection of the values held by the management team and are relied upon by our collaborators.
Leadership through research and innovation of products and services to improve the drug discovery and development processes.
Commitment focused on improving patients' quality of life through the improvement of diagnostic methods as well as development of novel treatment options.
Innovation is our leif motiv, and we constantly seek out new and improved biotechnology solutions.
Cooperation going beyond conventional expectations. AROMICS actively looks for synergies that aid its progress along the path to excellence.
Quality is a trademark of our projects.
Motivation, believing in our capabilities and open to constantly expanding them.
Responsibility towards our clients, providers, investors and employees.
Respect as the basis for collaboration and team building.
Participative and transparent management creating a climate of mutual trust and confidence