09/25/2019
2nd META-CAN Workshop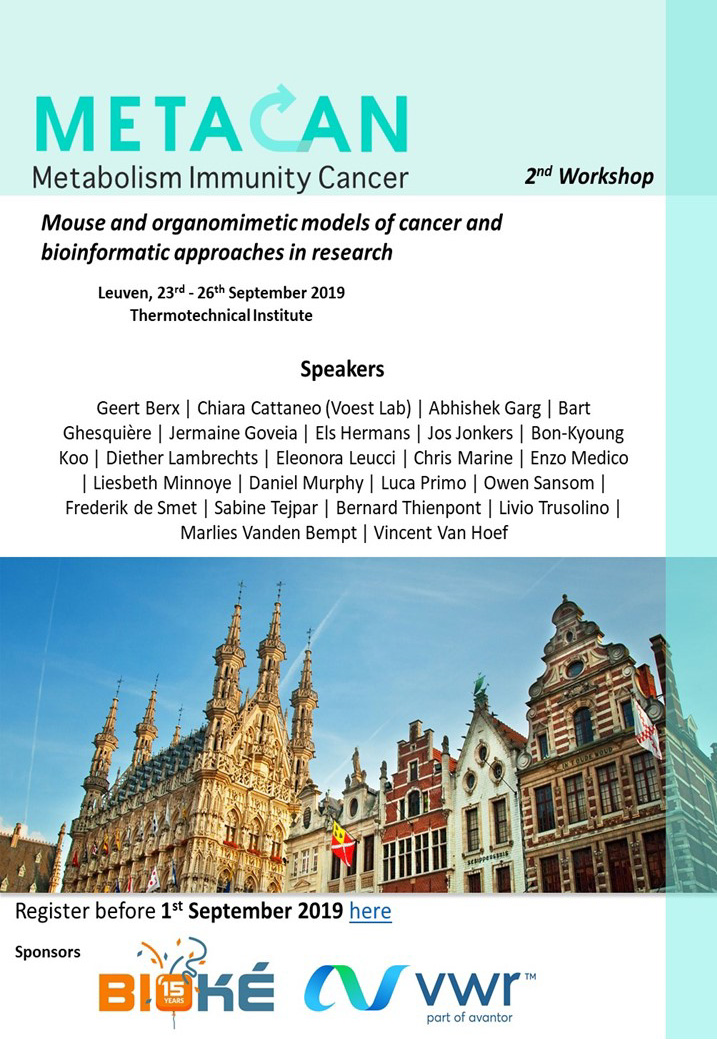 AROMICS is one of the participants of META-CAN, a multidisciplinary coordinated EU funded project that studies the involvement of metabolism and immune system in cancer in order to unveil new therapeutic targets.
2nd META-CAN Workshop was hosted by Leuven University from 23rd September 2019. A selected group of outstanding speakers in the fields of mouse models in cancer research, organomimetic models and bioinformatics. Talks will include both basic and applied/translational research.
The event took place at the Thermotechnical Institute in Heverlee, Leuven University, from 23rd to 26th September 2019.